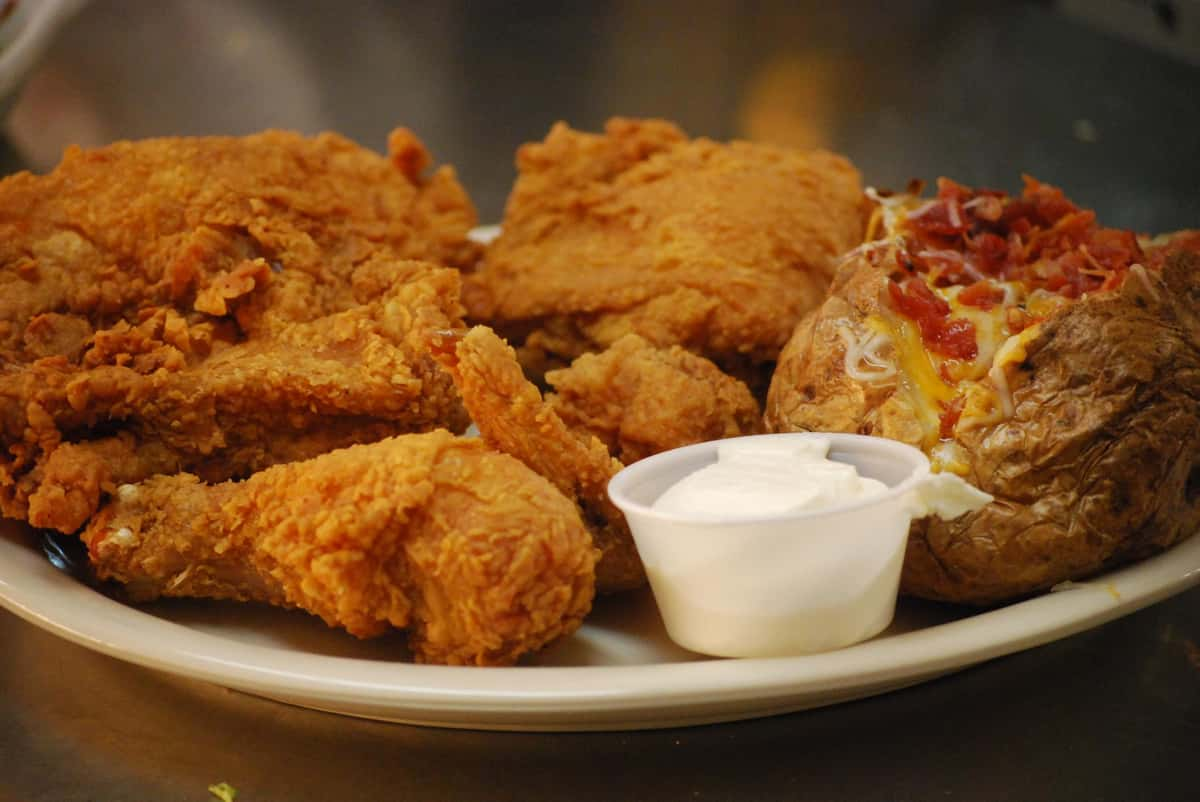 To Get A Better Piece Of Chicken, You've Got To Be A Rooster
SINCE 1962
Serving Hanna City For Over 50 Years!
Gil's Supper Club in Hanna City offers the best fried chicken in Central Illinois. We are also known for our catfish and jumbo pork tenderloins and have a full service menu with a variety of items. Dine in with us and enjoy the atmosphere. We've been in business since 1962, in the same location with the same delicious chicken recipe for over 50 years.
You'll see our colorful rooster out front and you'll know you've come to the right place. To finish off your meal, Gil's offers a variety of cakes and pies, including peanut butter pie, coconut cream pie, cheesecake, and carrot cake. Stop in or call to make a reservation—bring your appetite.